Jersey OIC strengthens team with senior appointments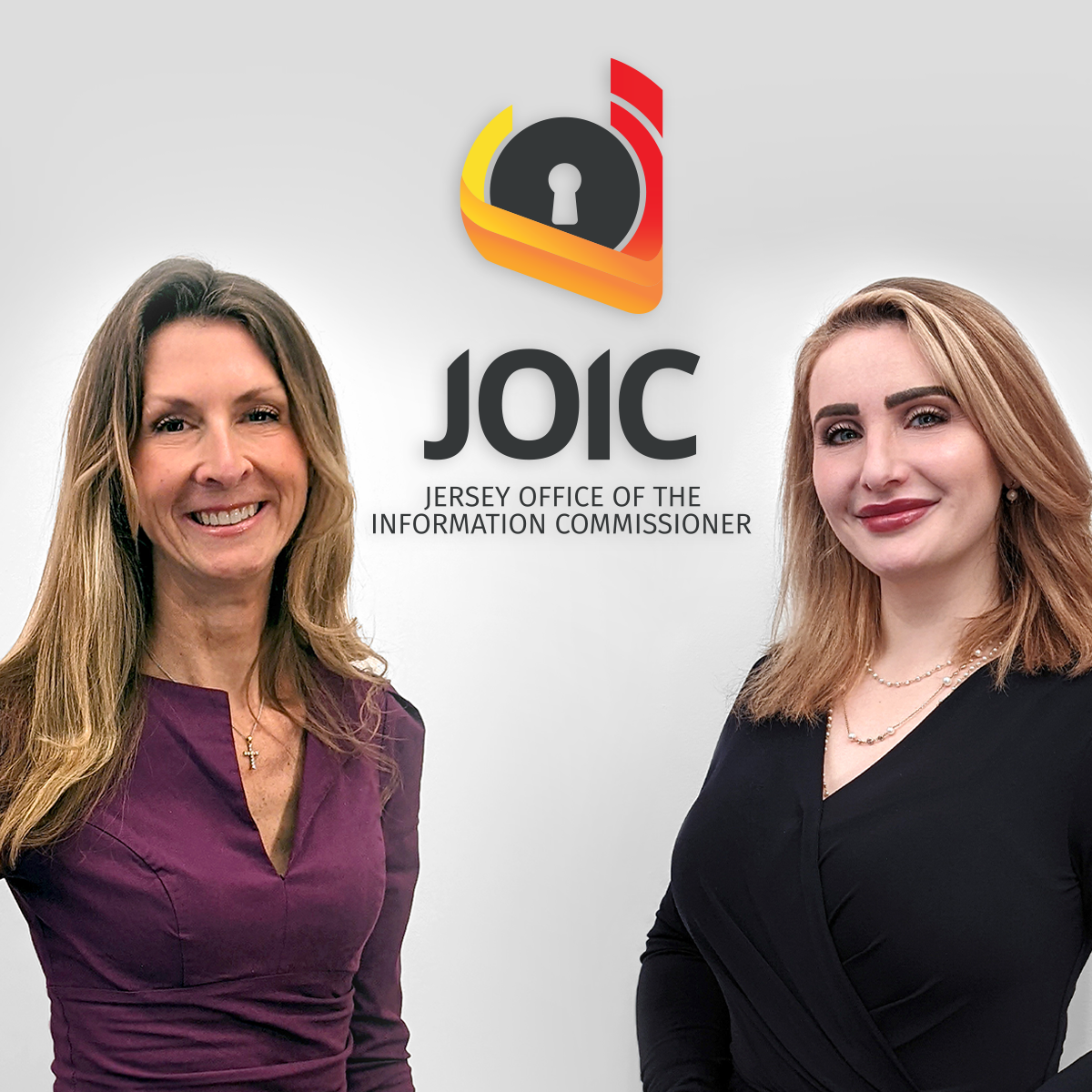 The Jersey Office of the information Commissioner (Jersey OIC) has announced the appointment of two new, senior members of staff.

Caro Robson has been appointed as Director of Regulatory Strategy and Sophia Bird has been appointed as Community Engagement Lead.

Caro is an international Privacy and Data Governance leader with 14 years' experience working with governments, international organisations and multinational businesses regarding data and technology regulation. As Director of Regulatory Strategy, Caro supports the Information Commissioner by further developing and refining the Jersey OIC's regulatory strategy across all areas to meet strategic outcomes. She is responsible for identifying and responding to a broad range of strategic issues impacting the regulation of data protection and privacy within the remit of the Jersey Data Protection Authority, and for enhancing the Jersey OIC's Freedom of Information Strategy.

Prior to her current role, Caro led the Data Protection and Digital Practice at a consultancy in Brussels, where she was project manager and expert advisor to organisations including European institutions and agencies. Caro has also led organisational reform programmes in data protection for major multinational companies in the fintech, aviation and hospitality sectors and has acted as expert advisor to several governments on Data Protection, Technology and Privacy legislation, including in the Middle East, Africa and United Kingdom.

Sophia Bird has joined the Jersey OIC as Community Engagement Lead, supporting the office with ensuring Islanders are familiar with their personal information rights when it comes to data protection and privacy and how they can exercise them where necessary. The Community Engagement Lead is the Jersey OIC's first point of contact for all matters relating to community engagement and will see Sophia liaising with a range of formal and informal groups in support of our office's vision to create a community in Jersey whereby 'Privacy is Instinctive'. Sophia's career includes 17 years working in presenting and communications roles at ITV Channel Television and prior to that, in finance. Sophia is extremely experienced in the media industry and brings with her the skills of communicating public awareness messages to a diverse range of stakeholders.
Information Commissioner Paul Vane commented: "I am delighted to welcome Caro and Sophia to the Jersey OIC team, as their passion for ensuring Islanders are informed about their privacy and personal information rights is paramount to us.  Caro and Sophia are a very strong addition to the team and will ensure we continue to press forward with our plans to inform and support our community."

Caro said: "I am honoured to have been appointed as Director of Regulatory Strategy for the Jersey OIC. This is a really exciting time for Jersey and the development of its digital economy, so it's great to be part of such a trusted and dynamic regulator."
Sophia added: "I am thrilled to be working as part of a team with such a breadth of knowledge. I am looking forward to becoming an ambassador for the office and helping Islanders in the understanding of their personal rights and day to day privacy."
Learn more about our Jersey Office of the Information Commissioner Team in the About Us section of our website.