What DP means for Human Resources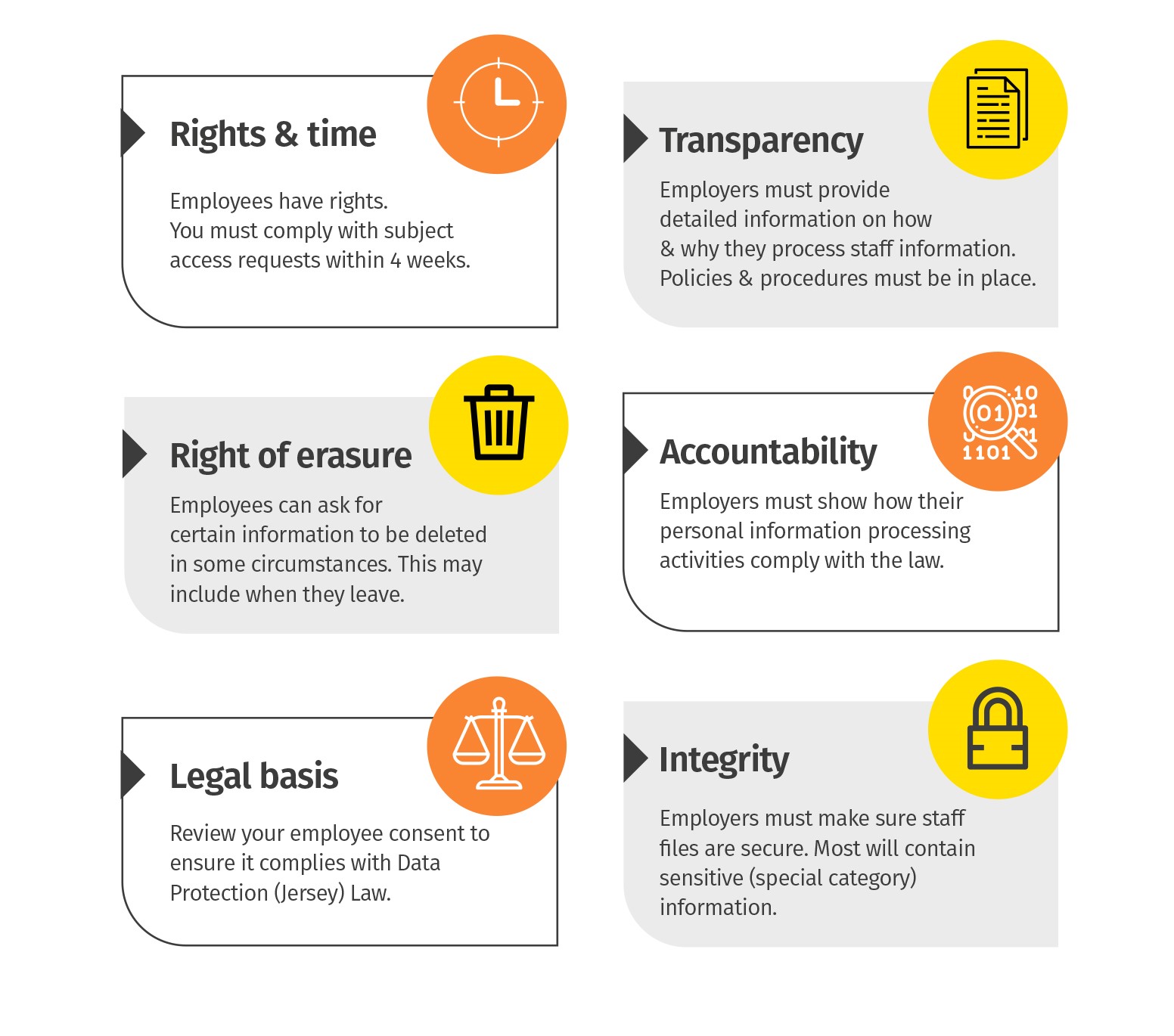 Data Protection places obligations on those processing personal information. This simple infographic highlights the key points human resources should know about Data Protection.

For more detailed information check out the guidance documents which provide additional details about data controller/processor obligations, individual rights, definitions, the data protection definitions and registrations.
Search