#BeaPrivacyHero

Are you a Privacy Hero? Download our Privacy Force flyer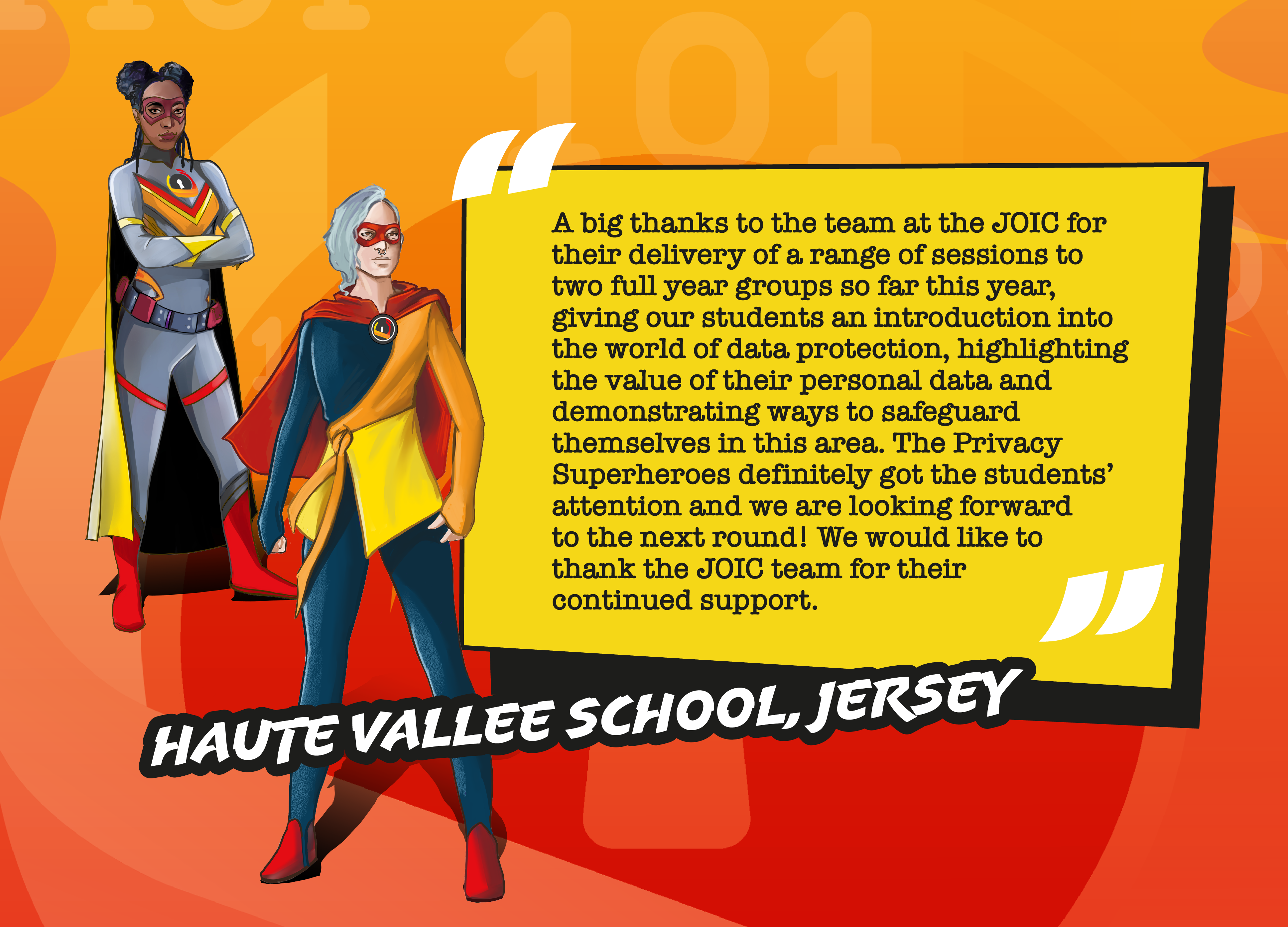 Are you a Privacy HERO?
Calling all citizens of Jersey, including school children... meet The Privacy Force! These privacy superheroes are proud to protect the Jersey community. Their mission is to empower and equip islanders with the tools they need to protect their personal information, in a world where it's their most valuable asset.
When providing your personal information in exchange for goods or services, take a moment to follow this advice and be a privacy hero:
H - have the courage to ask why someone wants your personal information.
E - educate your peers about protecting their personal information.
R - remember you have rights under the Data Protection (Jersey) Law 2018.
O - optimise your privacy settings to help you stay safe online.
Be part of The Privacy FORCE
Attention all Jersey Organisations... We want you to help us on our mission to create a culture in Jersey whereby privacy becomes instinctive for us all.
Be part of The Privacy Force! When looking at how your organisation uses personal data, remember to ensure you look after that data in line with local data protection law and in the following ways:
F – focus on the fundamentals principles of data protection, which include lawfulness, fairness and transparency.
O – only process personal data you really need – data minimisation reduces risk.
R – regularly review data handling practices to catch anything that might need addressing.
C – contact the JOIC for advice if you are unsure whether a breach has occurred.
E – educate your whole team – data protection training and awareness is essential.


Join The Privacy Force in their adventures to protect islanders' personal information. Click here or below to read the comic!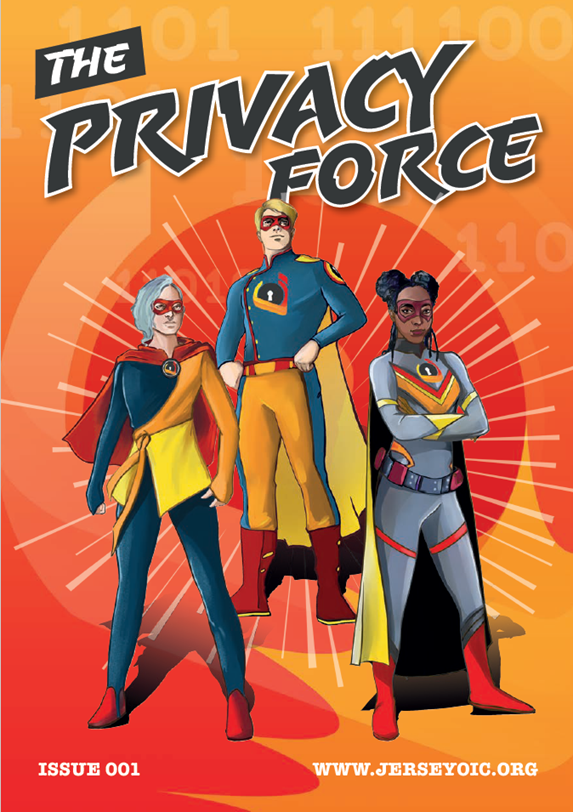 Meet the Heroes
Mr Privacy / Leader of the Privacy Force
Superpower: Supersonic senses – Mr Privacy can sense when others are in trouble with data breaches and will be there in a moment's notice to help.

Mrs Privacy / Second in Command
Superpower: Weapons master – she has all the tools to help you combat data concerns. Mrs Privacy knows the Data Protection (Jersey) Law 2018 inside and out.

Privacy X / Undercover Expert
Superpower: Invisibility – Privacy X is here to help you improve your data privacy. Their identity is a complete secret, even to the other Privacy Force superheroes.

Cyber Kid / The Youngest Force Member
Superpower: Super-speed & Future sight – This busy teen can help you in a flash, between making friends and keeping active on her socials. She is wary however, of what she shares online, knowing it'll be there forever as she can see the future.
Are you a Privacy Hero? Download our flyer to help you look after your personal information and that of others and #BeaPrivacyHero!
Are you a Privacy Hero? Download our Privacy Force flyer