The right to access your personal information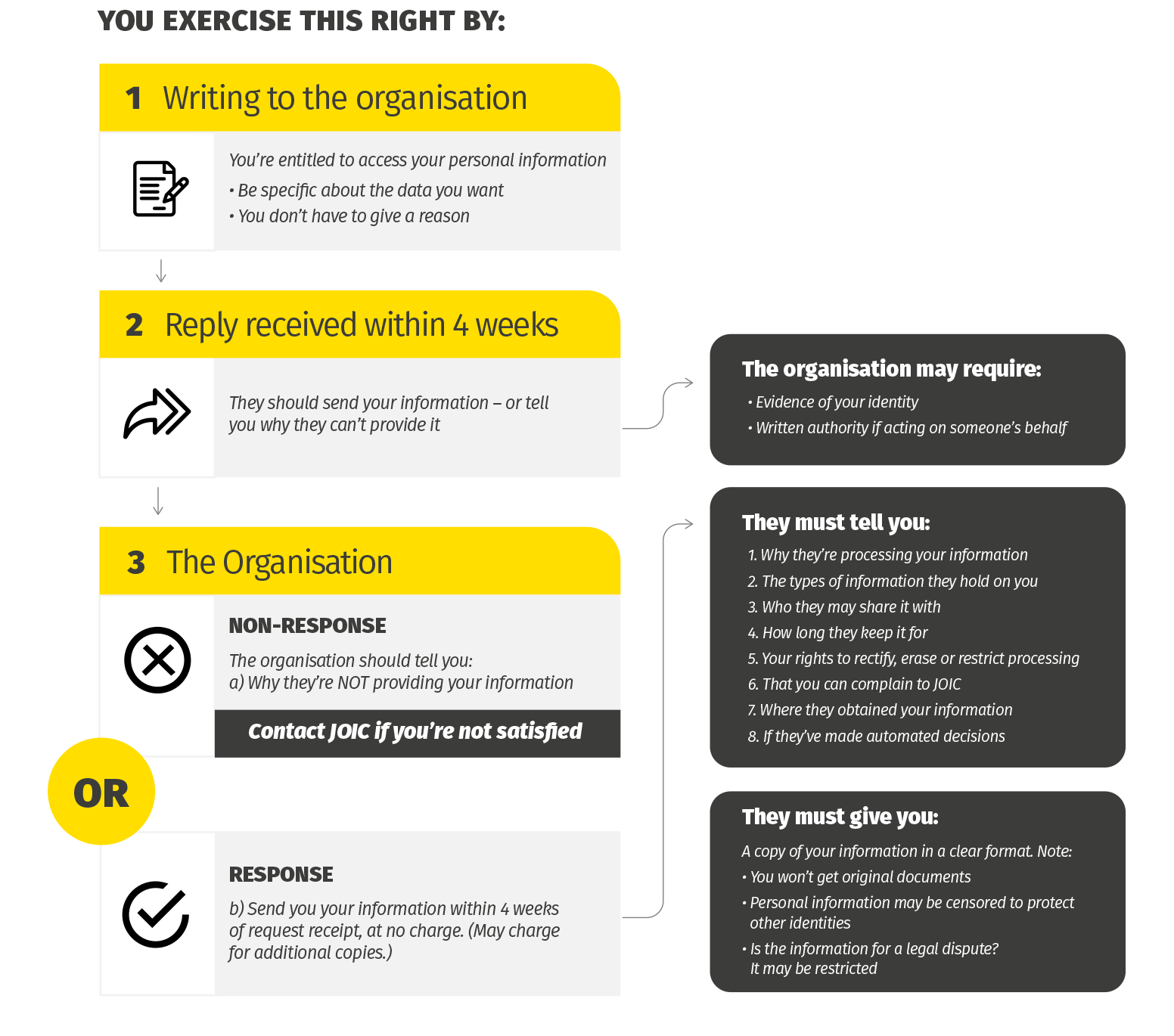 You have the right to find out if an organisation is using or storing your personal information. This is called the right of access. You exercise this right by asking for a copy of the information, which is commonly known as making a 'subject access request'.
Personal information means any information relating to a living, natural person who can be directly or indirectly identified. Examples of personal information could include but are not limited to; CCTV recordings, images, voice recordings, biometric, genetic information, names, addresses, numbers such as passport numbers etc.

Article 27 of the Data Protection (Jersey) Law 2018 provides for the requests by individuals to access their personal information.
Our 'no-nonsense' infographic explains your right to 'access' your personal information.