Meet your Privacy Superheroes!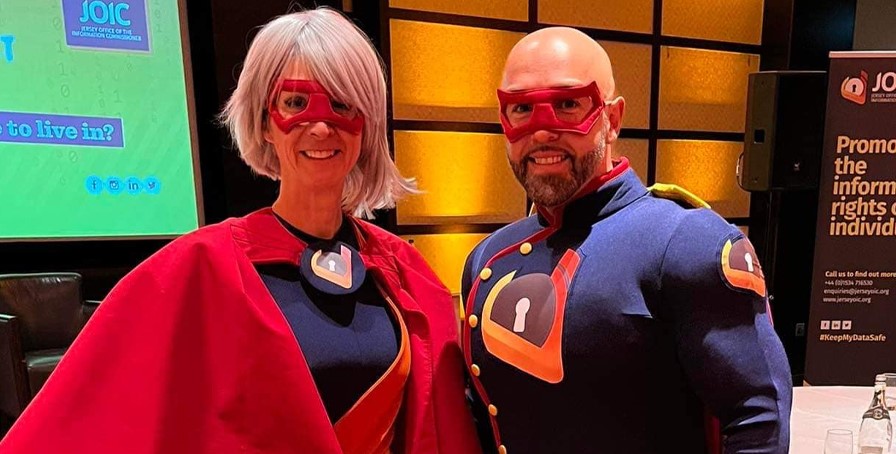 During Data Protection Week in January, we welcomed our newly created Privacy Superheroes... Privacy X and Mr Privacy!
Their mission is to empower and equip islanders with the tools they need to protect their personal information. After all, it is your most valuable asset.
Take a moment to follow their advice and be a privacy hero yourself!
Have you checked your social media privacy settings? The details of how to do this can be found here.
Jersey OIC will make sure you are kept up to date with all aspect of personal data protection on social media platforms via the hashtag #BeaPrivacyHero