Your right to access information from a public body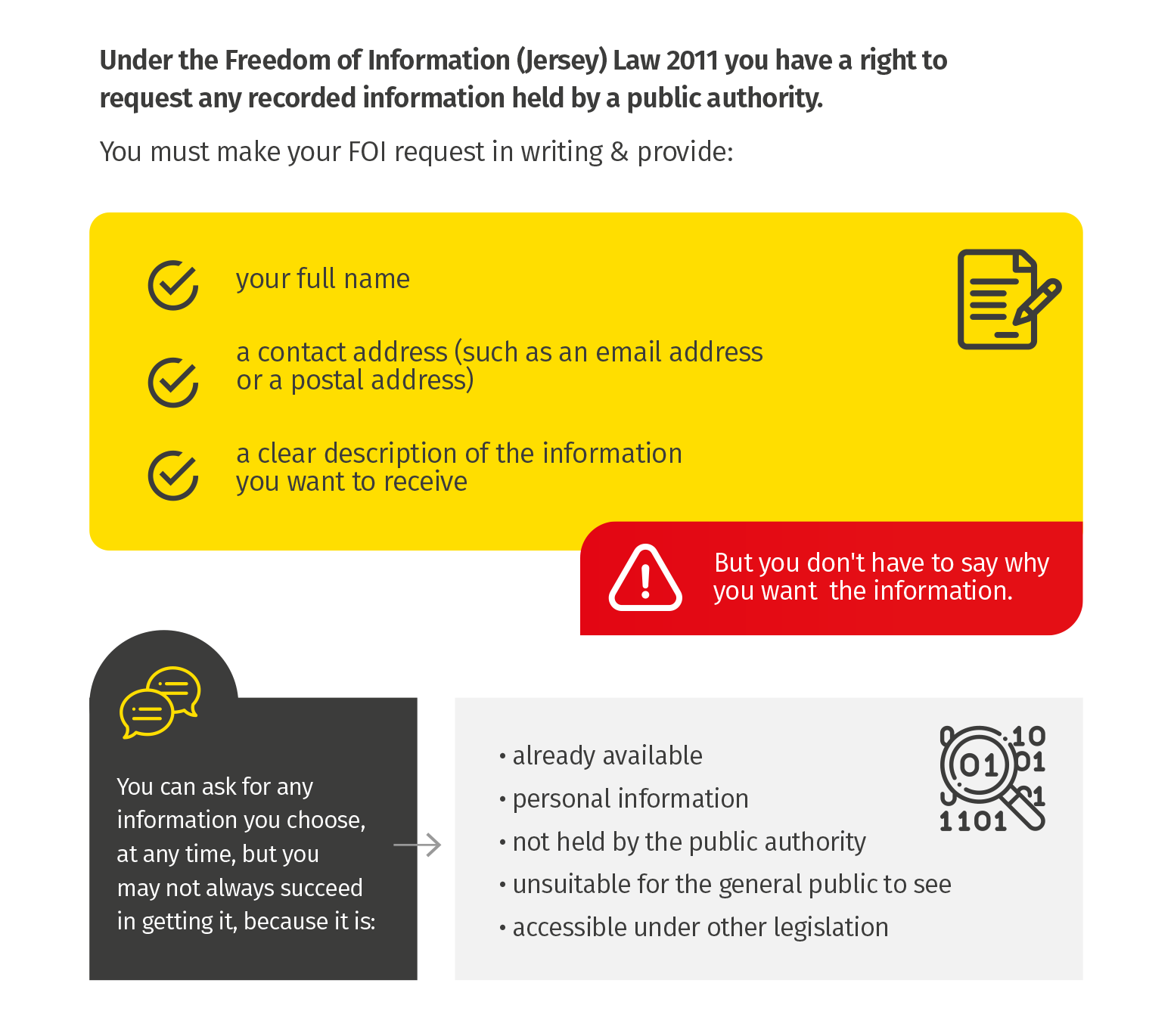 The Freedom of Information (Jersey) Law, 2011, provides you with rights to access official information that is held by a scheduled public authority (SPA).

A SPA is a Government of Jersey Department or agency, which is listed in Schedule 1 of the Law.

Under the Law you have a right to: 'Ask for any information' you think a SPA may hold and everyone has equal rights to access this information.

Your information right covers any recorded information that is held by a SPA in Jersey, which includes printed documents, computer files, letters, emails, photographs, and sound or video record.

Our guide gives you additional help.